Performance and Economic Analysis of Multi-Rotor Wind Turbine
Navjot Singh Sandhu

National Institute of Technology Kurukshetra

Saurabh Chanana

National Institute of Technology Kurukshetra
Keywords:
Multi-rotor wind turbine, Power curve model, Wind energy, Wind turbine, Wind turbine cost
Abstract
Power production of a wind turbine is dependent upon its rotor size and at present wind turbines with large rotor diameter (>175 m) are available in the market. However major problems associated with such large size conventional turbines are their cost & noise pollution. Due to these reason researchers have diverted their attention towards lower sized equivalent multi-rotor wind turbines. These turbines are found to be cheaper and good performers. Keeping it in view, in this paper an effort has been made to compare the energy yield and economics of two types of wind turbines i.e. single rotor & multi rotor wind turbine. Power, energy and cost models as proposed are used to determine the annual energy yield and economics of multi-rotor turbines. Simulation results as presented in this paper justify the suitability of multi-rotor wind turbine in place of single rotor configuration. Such turbines deliver more energy yield with low installation cost in contrast to single rotor turbines.
Downloads
Download data is not yet available.
References
Mathew S, Wind Energy Fundamentals, Resource Analysis and Economics, Netherland, Springer, 2006.
Ackermann T, Wind Power In Power Systems, United Kingdom, Wiley, 2005.
Zobaa FA, Bansal CR, Handbook of Renewable Energy Technology, Singapore, World Scientific, 2011.
European Wind Energy Association, Upwind Design Limits And Solution for Very Large Wind Turbines: A 20 MW Turbine Is Feasible, 2011.
Hirahara H, Hossain ZM, Kawahashi, Nonomura Y, Testing Basic Performance of a Very Small Wind Turbine Designed for Multi-Purposes, Elsevier Renewable Energy, Vol. 30, pp. 1279-1297, 2005.
Rosa DVA, Fundamentals of Renewable Energy Processes, United States of America, Elsevier, pp. 599, 2005.
European Wind Energy Association, Wind Energy the Facts Part 1 Technology, 2005.
Jamieson P, Branney M, Multi-Rotors: A Solution to 20 Mw and Beyond, Elsevier Energy Procedia Deepwind, Vol. 24, pp. 52-59, 2012. DOI: 10.1016/j.egypro.2012.06.086.
Jamieson P, Innovation in Wind Turbine Design, United Kingdom, Wiley, Ed. 2, pp. 229-238, 2011.
Dick E, Aerodynamic Optimisation of a Multirotor Wind Energy System With a Large Diameter Tower, Wind Engineering, Vol. 11(4), pp. 207-224, 1978.
Kotab AM, Solimon AH, Performance of a Staggered Multi Rotor Horizontal Axis Wind Turbine System, Elsevier Journal of Wind Engineering and Industrial Aerodynamics, Vol. 45, pp. 139-152, 1993.
No ST, Kim HJ, Moon HJ, Kim JS, Modeling, Control and Simulation of Dual Rotor Wind Turbine Generator System, Elsevier Renewable Energy, Vol. 34, pp. 2124-2132, 2009. DOI: 10.1016/j.renene.2009.01.019.
Yap TH, Ong CZ, Chong TW, Kong KK, Khoo YS, Ismail Z, Rahman AGA, Design Optimisation of Shroud-Augmented Dual Rotor Exhaust Air Energy Recovery Wind Turbine Generator Using Hybrid Non-Destructive Evaluation Approach, Elsevier Energy Procedia 6th International Conference on Applied Energy (ICAE), Vol. 61, pp. 1266-1269, 2014. DOI:10.1016/j.egypro.2014.11.1077.
Habash YWR, Groza V, Guillemette P, Performance Optimization of a Dual Rotor Wind Turbine System, IEEE Electrical Power & Energy Conference 2010.
Farahani ME, Hosseinzadeh N, Ektesabi MM, Comparison of Dynamic Responses of Dual and Single Rotor Wind Turbines under Transient Conditions, IEEE ICSET 2010.
Farahani ME, Hosseinzadeh N, Ektesabi M, Comparison of Fault-Ride-Through Capability of Dual and Single Rotor Wind Turbines, Elsevier Renewable Energy, Vol. 48, pp. 473-481, 2012. DOI: 10.1016/j.renene.2012.06.010.
Huang Q, Shi Y, Wang Y, Lu L, Cui Y, Multi Turbine Wind Solar Hybrid System, Elsevier Renewable Energy, Vol. 76, pp. 401-407, 2015.
Jamieson P, Branney M, Structural Considerations of a 20 Mw Multi Rotor Wind Energy System, Journal of Physics: The Science of Making Torque from Wind, Vol. 555, pp. 1-8, 2015. DOI: 10.1088/1742-6596/555/1/01/2013.
Smulders PT, Orbons S, Moes C, Aerodynamic Interaction Between Two Wind Rotors Set Next To Each Other in One Plane, European Wind Energy Conference, Hamburg 1984.
Ransom D, Moore JJ, Heronemus-Pate M, Performance of Wind Turbine in a Closely Spaced Array, Renewable Energy World Magazine: North America May/June 2010, Vol. 2:3, pp. 32-36, 2010.
Samorani M, The Wind Farm Layout Optimization Problem, Handbook of Wind Power System, Energy System, Berlin Heidelberg, Springer, pp. 21-38, 2013. DOI: 10.1007/978-3-642-41080-2_2.
Fingersh L, Hand M, Laxson A, Wind Turbine Design Cost and Scaling Model, National Renewable Energy Laboratory, 2006.
Blanco IM, The Economics of Wind Energy, Elsevier Renewable and Sustainable Energy Reviews, Vol. 13, pp. 1372-1382, 2009.
www.renewablesfirst.co.uk
www.conserve-energy-future.com
www.local.gov.uk
Basumatary H, Sreevalsan E, Sasi KK, Weibull Parameters Estimation - a Comparison Of Different Methods, Wind Engineering, Vol. 29 (3), pp. 309-316, 2005.
Chang TP, Performance Comparison of Six Numerical Methods in Estimating Weibull Parameters for Wind Energy Application, Elsevier Applied Energy, Vol. 88, pp. 272-282, 2011.
Carrillo C, Cidras J, Dorado ED, Montano AFO, An Approach To Determine The Weibull Parameters for Wind Energy Analysis: The Case of Galicia (Spain), Energies, Vol. 7, pp. 2676-2700, 2014. DOI: 10.3390/en7042676.
Azad AK, Rasul MG, Alam MM, Uddin SMA, Mondal SK, Analysis of Wind Energy Conversion System Using Weibull Distribution, Elsevier Procedia Engineering 10th International Conference on Mechanical Engineering (ICME-2013), Vol. 90, pp. 725-732, 2014. DOI: 10.1016/j.proeng.2014.11.803.
Rogers AL, Manwell JF, Wright S, Wind Turbine Acoustic Noise, Wind Turbine Noise Issues, Renewable Energy Research Laboratory, June 2002 Amended January 2006.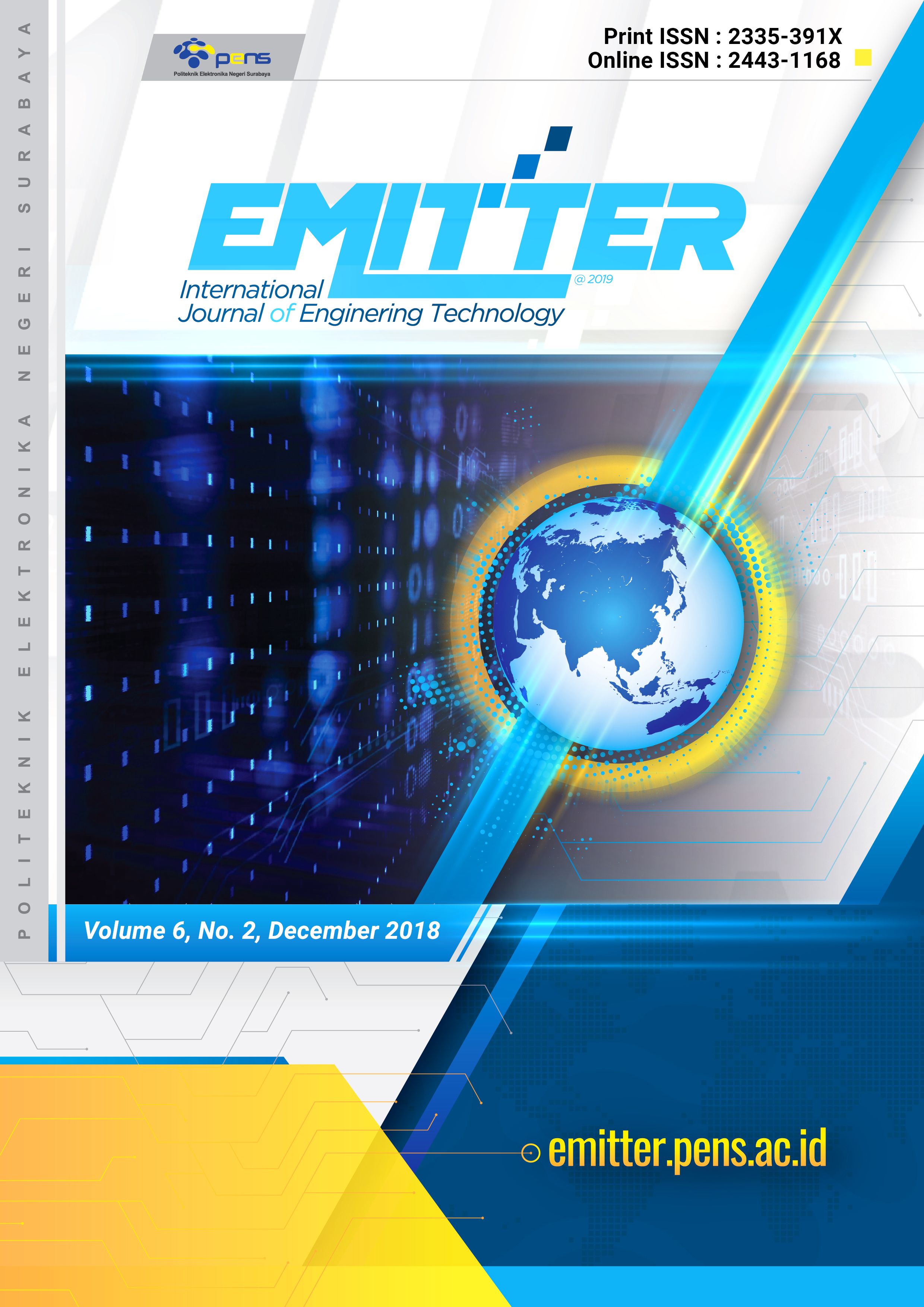 How to Cite
Sandhu, N. S., & Chanana, S. (2018). Performance and Economic Analysis of Multi-Rotor Wind Turbine. EMITTER International Journal of Engineering Technology, 6(2), 289-316. https://doi.org/10.24003/emitter.v6i2.298
Copyright (c) 2018 EMITTER International Journal of Engineering Technology
This work is licensed under a Creative Commons Attribution-NonCommercial-ShareAlike 4.0 International License.
The copyright to this article is transferred to Politeknik Elektronika Negeri Surabaya(PENS) if and when the article is accepted for publication. The undersigned hereby transfers any and all rights in and to the paper including without limitation all copyrights to PENS. The undersigned hereby represents and warrants that the paper is original and that he/she is the author of the paper, except for material that is clearly identified as to its original source, with permission notices from the copyright owners where required. The undersigned represents that he/she has the power and authority to make and execute this assignment. The copyright transfer form can be downloaded here .
The corresponding author signs for and accepts responsibility for releasing this material on behalf of any and all co-authors. This agreement is to be signed by at least one of the authors who have obtained the assent of the co-author(s) where applicable. After submission of this agreement signed by the corresponding author, changes of authorship or in the order of the authors listed will not be accepted.
Retained Rights/Terms and Conditions
Authors retain all proprietary rights in any process, procedure, or article of manufacture described in the Work.
Authors may reproduce or authorize others to reproduce the work or derivative works for the author's personal use or company use, provided that the source and the copyright notice of Politeknik Elektronika Negeri Surabaya (PENS) publisher are indicated.
Authors are allowed to use and reuse their articles under the same CC-BY-NC-SA license as third parties.
Third-parties are allowed to share and adapt the publication work for all non-commercial purposes and if they remix, transform, or build upon the material, they must distribute under the same license as the original.
Plagiarism Check
To avoid plagiarism activities, the manuscript will be checked twice by the Editorial Board of the EMITTER International Journal of Engineering Technology (EMITTER Journal) using iThenticate Plagiarism Checker and the CrossCheck plagiarism screening service. The similarity score of a manuscript has should be less than 25%. The manuscript that plagiarizes another author's work or author's own will be rejected by EMITTER Journal.
Authors are expected to comply with EMITTER Journal's plagiarism rules by downloading and signing the plagiarism declaration form here and resubmitting the form, along with the copyright transfer form via online submission.